As the founder of Navigate Life Positively, Michelle Kwasnik has a passion for holding space for individuals and families to create and cultivate connected relationships.
Michelle has always had a big heart and love for animals. It was in Michelle's journey for her own healing from the Fibromyalgia where working with the horses allowed her to release the patterns that were causing pain and heal from the grief of family losses that she discovered her true love for horses. Since then she has never looked back, adding them immediately as partners in her coaching practice and daily life
Michelle and her husband created and maintain the diverse land based environment, where Michelle and her incredible equine partners, dogs and chickens facilitate the individual, group and family sessions to allow for the discovery and re-connection to self, family and community.
Michelle and the team believe that wellness is inside us all and they combine all their skills that include Biodynamic Cranial Sacral Therapy, Neurological Linguistic Programming, Reiki, Magnified Healing, Yoga, FEEL (facilitated equine experiential learning)® and shamanic studies to provide the space and environment for community and learning

My Credentials

FEEL (Facilitated Equine Experiential Learning) Practitioner

BCST ~ Biodynamic Cranial Sacral Therapist

NLP ~ Master Practitioner Neurological Linguistic Programming

Reiki ~ Level Two


Magnified Healing




"Words cannot express the immense gratitude and admiration I feel towards Michelle. She has guided and supported me on my journey of healing, self-discovery, and inner peace. Using her magical hands and heart, I now believe I am Strong, Healthy, Capable and Calm.... Body, Mind and Spirit! My son Nolan, also a client sums it up by saying, "She is a wonderful human being that listens".



Amy & Nolan

"I have been seeing Michelle for Reiki and Cranial Sacral Therapy for over two years, the sessions have helped me immensely. She is always warm and welcoming and helps me feel at ease. I have been able to deal with certain physical trauma and ailments with her techniques/ She has helped me cope with healing emotional as well as spiritual Issues as well. I have deepened my spiritual awareness through her wisdom and seen an improvement in many areas of my life since I started to see her. I highly recommend her services!"
Jacob M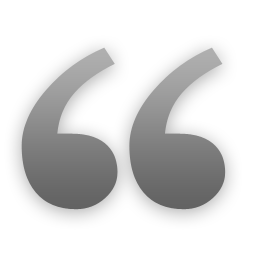 My daughter was going through an extraordinary amount of change including my separation from her father, moving to a new city and a new school. Although she was handling it pretty well, she was having some challenges at home including serious and uncharacteristic meltdowns and a frequent tummy ache that the doctor said was from stress and worry. I sought out Michelle's support to help my daughter cope with all of the change in hopes of resolving these issues. Over a series of 6 sessions, my daughter worked with Michelle and her incredible partner Tempest. The conversation and energy work that happened as she learned about caring for and riding Tempest helped my daughter to cope with change, make sense of her new reality, and let go of the stress and worry that were causing her challenges. Her meltdowns and tummy ache all but disappeared. As an unexpected side benefit, she developed new levels of confidence and courage too. I highly recommend working with Michelle for any life challenges your child may be experiencing.
Rachel B